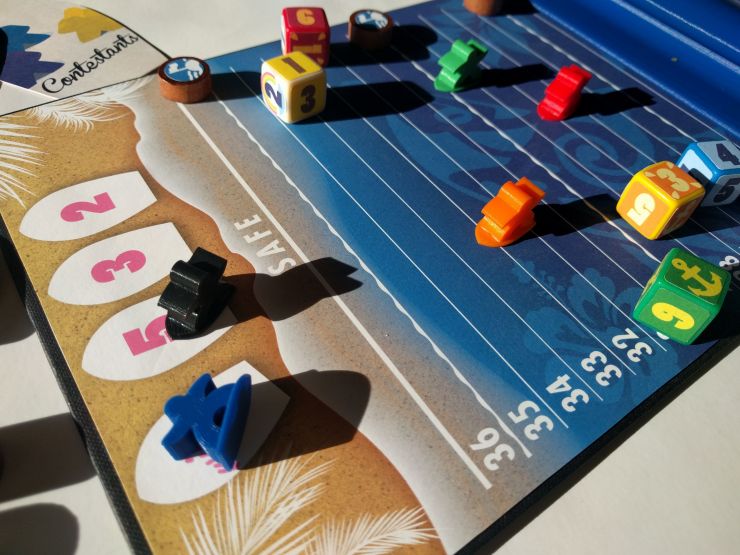 Surf's Up: Abandon Ship with better abandon
Cleaning out the rats, and experimenting with a bright surfing theme.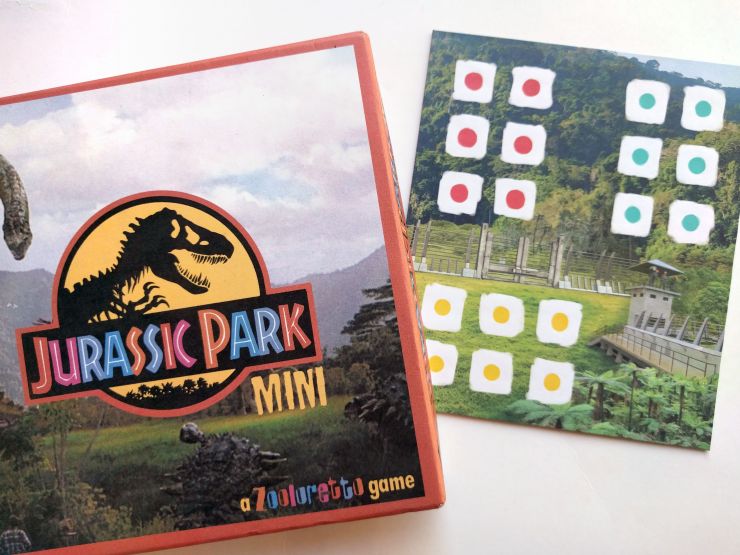 Jurassic Park Mini: Zooloretto With Bite
A simple matching Zooloretto game, mashed up with Jurassic Park. What else could be better?
A Sea of Green: A Deep Sea Adventure retheme
Making a submarine game a bit more yellow.
---
Rethemes of Gulo Gulo, Pandemic: The Cure, Ambagibus. Art for Barbers, and slow progress on Pavemint.
Welcome to my tiny corner of the Internet.
At long last, I have just decided to bite the bullet and cut over to a new web site, despite complete lack of a final look or theme. In an amusing whim, I declare this page... Under Construction!
I know, it's cliche and very 90s Netscape-ish to do so. But it's already done.