My mint-tin sized skateboarding game didn't win top places, but still got some good votes and recognition in the contest. I decided, for easy of play and less squinting, to enlarge the game out of it's minty roots. I need more playtesting, so if you're curious, give it a look!

https://boardgamegeek.com/thread/1641964/wip-pavem...
I finished my Yoshi retheme of Gulo Gulo in time for my son's birthday! And he doesn't play it much. But I imagine it will make it's way to the table as he gets older.
I made art for a game called Barbers!, in the more recent 2017 mint tin contest. I need to photograph it properly, but here's a quick one of a late prototype.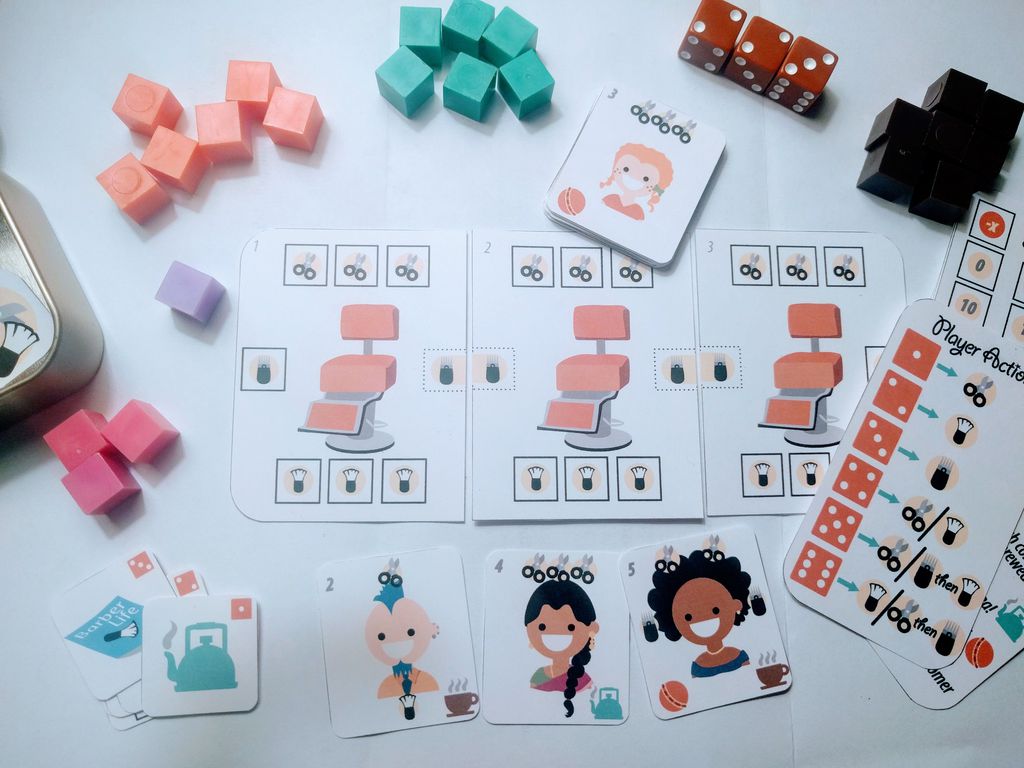 Posted photos of my Abandon Ship surfing retheme, which came together wonderfully. I also drew new tiles for a small maze print-and-play game called Ambagibus (again, need better photos), and am slowly plugging away at my Pandemic: The Cure retheme, about three quarters done. And I'm thinking about making a game about Bees... in Space! Maybe.

---