You spin me right round.
I had 26 blank cards left in my playing card order. Rather than waste some card space, a friend pointed me at Gravwell as a likely candidate. Designed by Corey Young, Gravwell is up to 4 players with only 26 cards, a few pieces and a board. The players use the alphabetized cards to bounce back and forth, slowly making their way to their freedom.
I decided a nautical retheme was in order, escaping a whirlpool or the Bermuda triangle, and it gave me more imagery to play with. As I had a short timeframe, I used mostly ridiculous props which could be used to push you to and fro.
Playing cards was far too small and fiddly for the board, and so I printed it on a glasses cleaning cloth. Their tolerances weren't exactly as noted though, so there's a bit of cropping along the turn counter. Overall, the cloth game board makes it very portable and was an amazing bargain.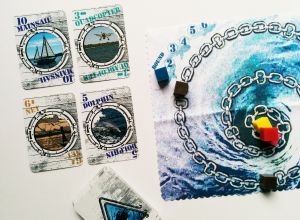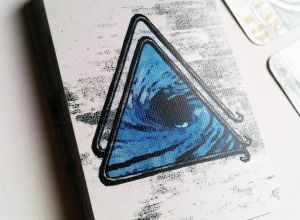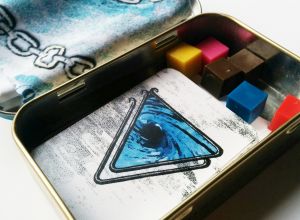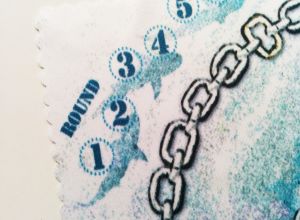 ---